To whom we have to trust, we ask ourselves questions in Homeland. Of the war hero believed dead in Iraq, found and released after years of imprisonment, who has perhaps become, in the meantime, an Al Qaeda spy? Or the only CIA agent who suspects the threat, but who, at the same time, exceeds with the use of drugs and seems to have some misplaced wheels?
In your opinion, having read some of my articles, what attracted me to "Homeland"? The "spy hunt"? how they translated the title in Italy? Because  
I have always been fascinated by the CIA? For an insane desire to watch in the fictions what we unfortunately already find  in the news? – ie: that the terrorists are our neighbors, people we meet every day.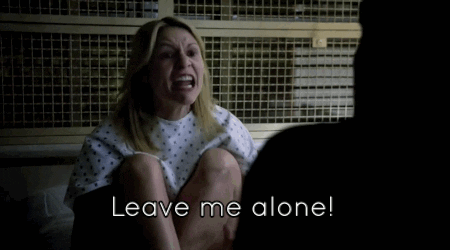 No. Or rather, they are all good points, but what convinced me to start this TV series was to learn from my aunt, who had just started it, that the protagonist, Carrie Matison (an exceptional, very good, divine! Claire Danes – "Sturdust", "Little Women") is bipolar!
Here we are, again with personality disorders!
This detail convinced me to start an adventure that is not over yet.
Unlike other series that I watched in one breath, I distributed Homeland in the various long, cold, dark winters, with a maximum of three episodes a week, because the topics covered are still a weak point for me, too painful comparison with reality. – Although I do not agree at all with the criticisms, they addressed to the series accusing it of excessive patriotism and being Islamophobic because one must always remember to evaluate this series as a product of pure entertainment without pretensions of historical-political accuracy. –
I saw the first three seasons, curious more than anything else to understand the subtle chess game between Carrie and Brody (Damian Lewis – "Life", "Band of brothers") how far she intended to go and who of the two said the truth. Carrie's crisis scenes, when she stops taking drugs, in my opinion are worth the vision regardless of plot, setting, other characters!
She was really good at bringing such a strong fragility to the screen, and the idea that a spy, someone who should defend and then always be alert, is actually clouded by such a debilitating disease and such pounding obsessions, is frightening and intriguing at the same time.
But even when (I don't reveal how, rest assured) this conflict is resolved and the truth is finally discovered, the series does not miss a beat, thanks to the introduction of equally ambiguous and intriguing characters.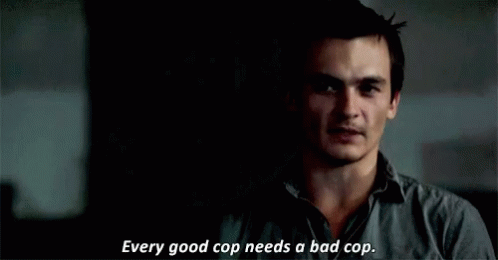 Of course, I have to admit that I spent a whole year before recuperating and seeing the fourth season the following winter, but from there, every winter I go on and I'm really curious to see how they intend to end a race against terrorism thanks to a bipolar and unstable woman in a world that seems to me much more bipolar and unstable than she is!
In my opinion Homeland is explaining to us that truth does not always have such clear contours, and that nuances represent the very essence of our life; comparing western culture with that of the Middle East, it documents how far the ideals and values that characterize them are not so distant.
And this is, I must admit, what scares me more than the differences.
I believe that you should see it in a group, call the smartest friends and make the vision of the show a focus – group, to understand what is happening to us, and if it is possible to do something about it, in short, a TV product could really be culture, just to change… because it is true that it is a fiction and with this belief it must be watched, but it does not mean that it cannot be a food for thought!
Beirut, Caracas, Kabul, Islamabad, are the lands that Homeland lets us pointer, and I must admit that at every episode despite there was war, death and destruction, seeing the market stalls makes me want to walk around in the midst of barefoot inhaling the smell of spices, listening to confused voices and eating falafel and hummus *.
Unfortunately, I don't think I will be able to fulfil this desire, not now at least, but we can always prepare them at home and walk with imagination!
*
Felafel and Hummus
(the recipe is from my dear friend, Anna)
Ingredients (for 6 people):
-500g of dried chickpeas.
-1 Onion
-1 Clove of garlic.
-1 Bunch of parsley
-1 Pinch of cumin powder.
-1 Pinch of pepper.
For frying: Peanut oil.
To prepare the felafel, we start the night before, soaking the dried chickpeas in cold water for at least 12 hours.
Drain and rinse them, then dry them carefully with a clean cloth: they must be perfectly dry at the time of use to ensure a mixture of the right consistency (to ensure that they lose all traces of excess water, you can dry them further for 10 minutes in a preheated fan oven. at 100 °).
After carrying out these preliminary operations, we put the chickpeas in the mixer together with the onion cut into large pieces. We also add garlic inside the mixer, squeezing it with the appropriate garlic press.
Then flavor with cumin, salt and pepper, and operate the blades to reduce the dough to a pulp.
We chop the parsley and add it to the dough: it is necessary to carry out this step separately, and not in the mixer as the parsley would release too much water and would compromise the density of the dough. Mix everything well and transfer the mixture to an ovenproof dish, compacting it well with the back of a spoon.
We cover with cling film and place in the fridge to firm up for at least 1 hour. After this time, we recover the dough and form the felafel with the appropriate tool or by hand, taking small balls of dough from time to time and pressing them lightly to obtain the typical felafel shape. In a pot, heat abundant seed oil to 170 °, and fry a few felafel at a time.
 Pay close attention to the temperature of the oil, which must not exceed that indicated, otherwise the felafel will flake. Drain our felafel and let excess oil dry on paper towels. Serve your hot felafel!

                                                               Hummus
Ingredients:
-150 gr of boiled chickpeas (or a jar of chickpeas) homemade chickpea hummus recipe with tahina sauce
-2 tablespoons of tahina sauce
-1 squeezed lemon
-5 spoons of oil
-1 clove of garlic
-1/2 teaspoon cumin powder (optional)
-1 pinch of salt
Let's take the chickpeas and drain them well. We remove the skin that covers them.
We put all the ingredients in the blender and let it go for 4/5 minutes, until the mixture is creamy and frothy.
Serve in a small bowl, with the felafel arranged in a cone made of kitchen paper, and enjoy!