There is no doubt that this is one of those TV series that you love or hate, there is no middle ground, or you become passionate about the dramas of the Gallagher family and their wacky neighbors, you learn to laugh with them and find bizarre solutions. to every problem; or the TV turns off on impulse with a feeling of latent shame.
Through The Mirror
August is one of those months when if you live in the city, you risk going crazy.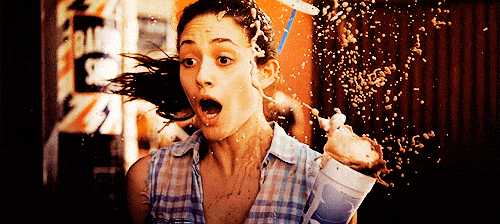 August is that month so hot that any method is acceptable to cool off: even doing the ice-challenge or a more homemade variant …
Personally, on days too busy to go to the beach and really too hot to even go out and run to the pool, I shoot the fan at speed 3, put my feet in a basin of water and salt, in one hand junk food and ice-cold beer, and remote control in the other for a Shameless marathon.
I must admit that the first time I watched this TV series I felt very uncomfortable and I couldn't even finish the episode, in about fifteen minutes I witnessed violent scenes, explicit sex and a cacophonic language to say the least. .
I therefore excluded her from my list of TV…
View original post 658 altre parole