"Don't try to leave.

Don't talk about the past.

Don't talk about your previous life.

Always answer the phone if it rings.

Work hard, be happy.

Enjoy life in Wayward Pines"

Ps. Seasons are 2, not 3 as we thought
Through The Mirror
Winter, armed with fleece blankets and freshly brewed coffee, my friend Anna and I go to the computer in search of some new and exciting TV series. We chatted, we arranged the room, we also went out for the classic walk in the village, now we deserve to relax in the warm warmth of four walls.
We watch different TV series at the moment, so we have to rely on the news.
What kind? Good question!
"Don't try to leave. Don't talk about the past. Don't talk about your previous life. Always answer the phone if it rings. Work hard, be happy. Enjoy life in Wayward Pines"
We read this header next to the photo of a mature Matt Dillon surrounded by dark and creepy characters. We look at each other. We nod. We are convinced.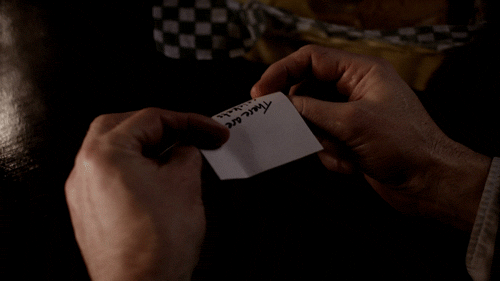 And that's how our adventure started with one of the most disturbing series on…
View original post 597 altre parole