Unlike other series that I watched in one breath, I distributed Homeland in the various long, cold, dark winters, with a maximum of three episodes a week, because the topics covered are still a weak point for me, too painful comparison with reality. –
Through The Mirror
To whom we have to trust, we ask ourselves questions in Homeland. Of the war hero believed dead in Iraq, found and released after years of imprisonment, who has perhaps become, in the meantime, an Al Qaeda spy? Or the only CIA agent who suspects the threat, but who, at the same time, exceeds with the use of drugs and seems to have some misplaced wheels?
In your opinion, having read some of my articles, what attracted me to "Homeland"? The "spy hunt"? how they translated the title in Italy? Because  
I have always been fascinated by the CIA? For an insane desire to watch in the fictions what we unfortunately already find  in the news? – ie: that the terrorists are our neighbors, people we meet every day.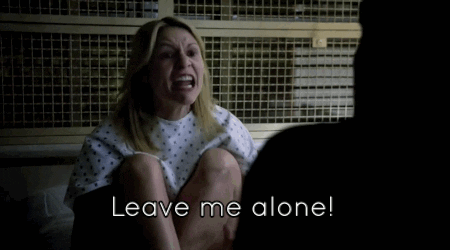 No. Or rather, they are all good points, but what convinced me to start this TV series was to…
View original post 1.023 altre parole