Don't get me wrong, it's not a question of taste: shellfish are delicious, but they're the number one enemy of convenience.
Through The Mirror
My friend N. hadn't been out with a guy for so long that she bought a litter box, which would not have sounded so dangerous in itself if it weren't for the fact that N. is allergic to cat hair and once almost got killed at a friend's house with two handsome Persians.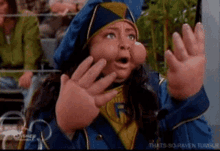 So I did what a good friend should never do: I arranged a date for her with a friend of a friend.
The credentials were there, according to my friend E., but it is always better to check in person, so I first organized a group outing involving the guy. From my careful analysis the guy did not seem to be too bad, his appearance was pleasant, his language colorful but never extremely vulgar, he didn't have any food worries, he had a moderate passion for soccer but was aware of the existence of trillions of other…
View original post 810 altre parole